The ACDI App provides a single platform for seamlessly and effectively delivering product resources, business tools, chat communications, announcements, and notifications to ACDI partners, resellers, and end-users.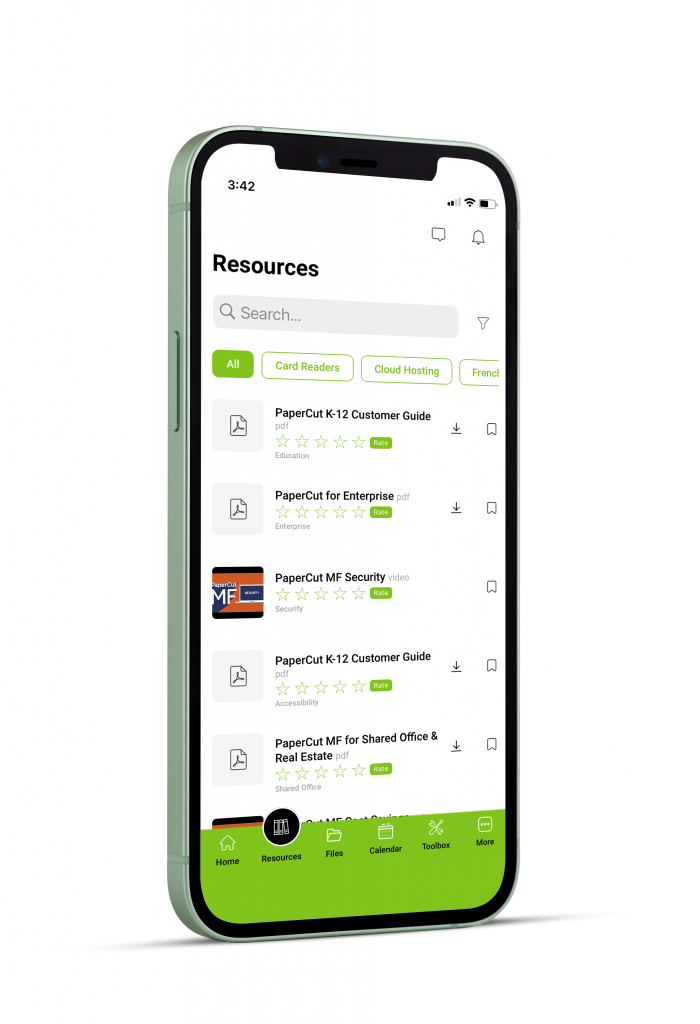 All the resources you need in the palm of your hand.
From PaperCut MF and Hive to StoryBoard and KPAX. The ACDI mobile app puts all of the great resources available where you need them most. Filter, download, present, and share it's all right here.
It doesn't matter if you're looking for that latest information on PaperCut Hive, or the spec sheet for that RSX1000 you just purchased, you'll find what you're looking for in the Resources section of the ACDI Mobile App!
Take your toolbox everywhere you go.
The ACDI Mobile App is crammed full of useful features, but the toolbox is where it's at. Look up PaperCut licenses, check in on that support ticket, get a new quote, or request a demo. The toolbox tab is where you'll find it all! There's no need to pull out your laptop when you're in the field, our mobile app has you covered.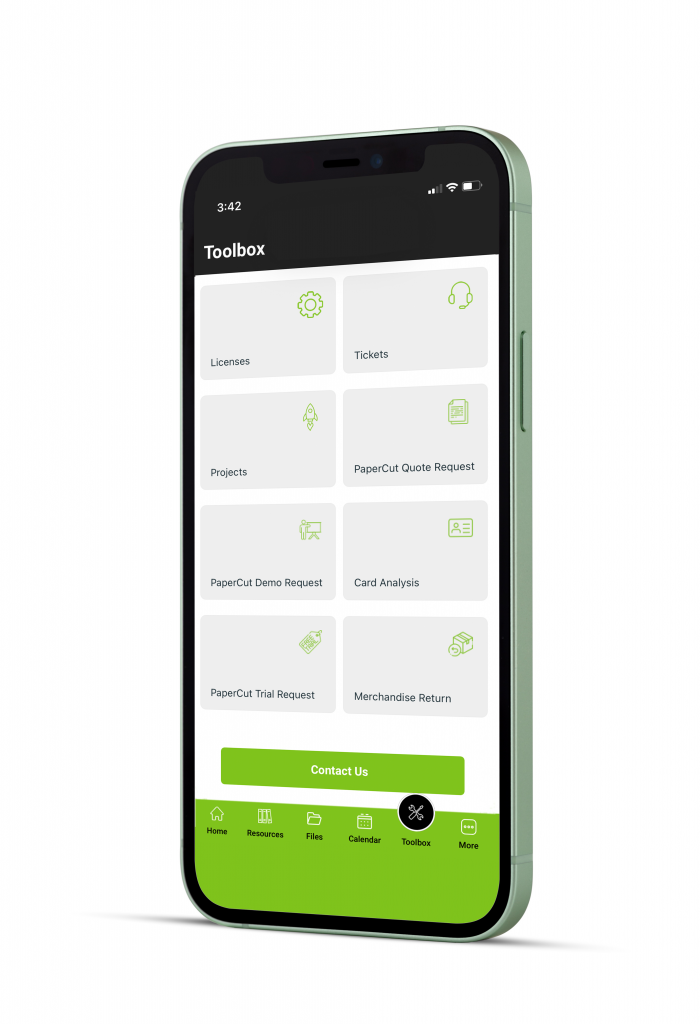 We know it's a lot to take in all at once and that questions are inevitable. Please reach out – we love talking about how our solutions will streamline your business processes regarding security, cost savings, accountability, accessibility, analytics, and more.