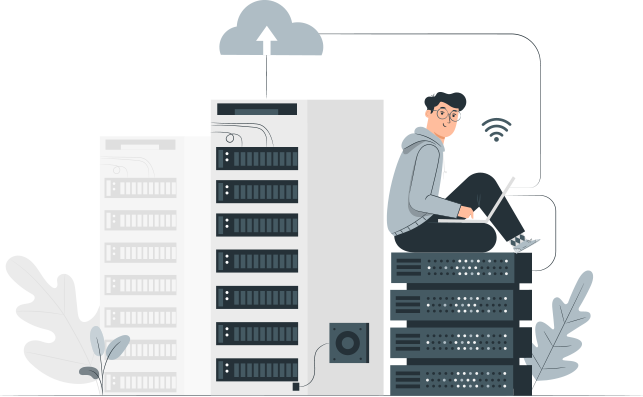 Reliability. Availability. Scalability. Security.
The fastest way to get ACDI products »
PaperCut from Start to Finish.
PaperCut MF, the industry-leading Print Management software, has been cloud-ready for many years
and works flawlessly utilizing the latest cloud and hybrid cloud technology advantages.
Advantages of PaperCut MF on a private cloud
Immediate Time to value – Start using your software almost instantly

Upgrade to the latest version of PaperCut software or integrate new features in record time

No server hardware/software investment

ACDI Professional services can customize and configuration your PaperCut software based on your organization's needs
PaaS (Platform as a Service) is a complete environment in the cloud, with resources enabling cloud-based apps to sophisticated, cloud-enabled enterprise applications. 

Preemptive app monitoring and problem resolution

ACDI analytics empowers you with actionable knowledge to ensure your software and employees are operating in the most efficient manner possible
Minimize risk and speed project deliverables with ACDI, a PaperCut Private Cloud Certified Partner.
Private Cloud Certified Partners are:
Fully endorsed by PaperCut to match your Private Cloud solution to your organization's needs 

Have access to PaperCut tools, training, and support

Understand your perspective to deliver the best print management architecture outcome
One-third of businesses are adopting the cloud because they can access information through multiple devices
Discover the Benefits of Cloud Hosting.
Easy to Scale Server Resources
With cloud hosting scaling your server resources couldn't be easier. For most cloud servers you'll have access to an intuitive site management dashboard that lets you view your site's performance in real time.
Redundant Server Environment
With redundant hosting a backup will take over your existing applications within seconds if a failure should occur. With cloud hosting, you'll have a concurrent live version of your apps that your host can load immediately.
Ultra High Uptime and Availability
Cloud hosting has high uptime built in. Since your apps will be virtually using the resources of multiple servers, you can simply be transferred to another server if one goes offline or is experiencing technical issues.
Speedy Server and Setup Process
You can deploy a cloud server in record time. We're sure it's the same in your organization – time is money. That's why speed counts. With ACDI Cloud Hosting you will realize almost immediate time to value.
Safety From Server Hardware Issues
With cloud hosting your site is isolated from any physical server issues including hacking, hardware failure, or system overload. ACDI's Cloud Hosting utilizes the highest encryption available on the market today.
Faster Speed and Performance
Most cloud servers offer you blazing fast speeds. Cloud hosting also allows for easier load balancing between multiple server environments, which can help to put much less strain on a single server's resources.
Works Great for Scalable Usage
If your user volumes are scaling with cloud hosting, you have the ability to easily increase your server resources on an as-needed basis. It's very difficult to find this level of scalability with any other style of hosting.
Decrease Your Overall Environmental Impact
If you're a company who's concerned about their enviro impact, then cloud hosting is what you're looking for. With cloud hosting, you're utilizing fewer datacenters and only the resources you actually require. 
We know it's a lot to take in all at once and that questions are inevitable. Please reach out – we love talking about how our solutions will streamline your business processes regarding security, cost savings, accountability, accessibility, analytics, and more.