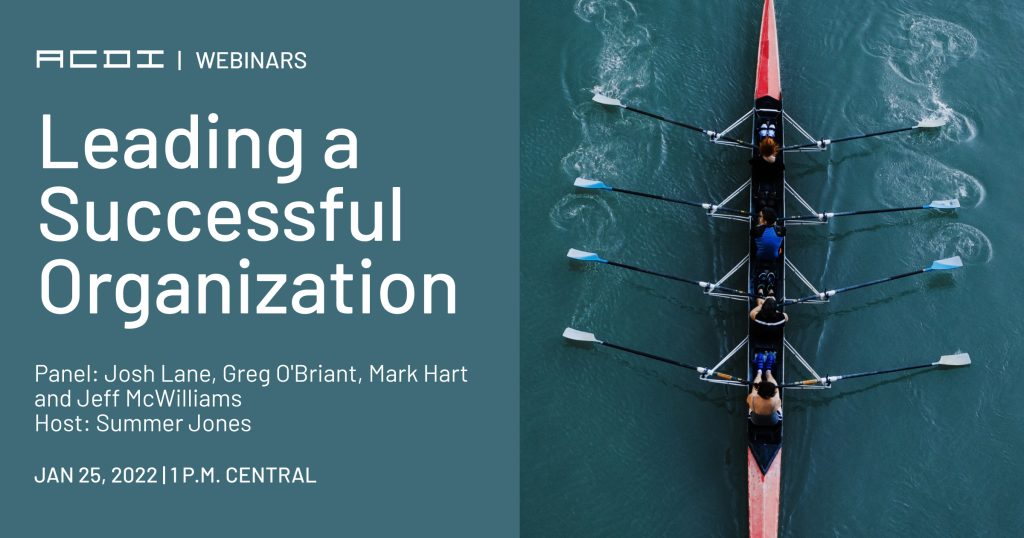 Let's Kick Start the New Year!
Did you hear? We are kicking off the year strong in webinars with our fearless leaders Josh Lane, Greg O'Briant, Mark Hart, and Jeff McWilliams. 2020 and 2021 were two of what felt like the longest years ever. To say we are excited for 2022 is an understatement. To end off 2021, we held our "ONE ACDI" event and had everyone in the company together for the first time in a long time! These three days were jam-packed with learning, training, presenting, and a lot of fun! We met to reflect on the year and set goals for 2022.
After discussing our goals for 2022, the common denominator in all conversions was talks of our empowering leaders. Ones that lead with grace and allow us to grow in our positions. At ACDI, we believe that a successful organization falls back on its leaders, so what better way to get to know them than to fire away at some questions? In the January webinar, we plan on discussing our theme for this year, how to thrive between the two extremes: virtual and in person, products, and more!
Because of the pandemic, more and more people started working from home, 25% to be exact. When the dynamic changes, so does everything else! ACDI had to overcome these struggles, as did many others, so we are excited to hear what our leaders say about how they did it. When creating a winning team, being adaptable to change is critical. This meant selling products in ways they hadn't before, coming up with new ways to be entertaining on zoom calls, and thinking outside of the box. We can't promise you will learn all the tips and tricks on this webinar, but it will be a great start! Who's ready for some motivation to kick off the new year?
As if that didn't motivate you to register for the webinar, see what Jeff Mcwilliams has to say about it!