Let ACDI take your PaperCut solution to the next level with a custom integration.
An ACDI integrations specialist will work with your team to create a seamless integration and workflow that works best for your business practice data. 

Why A Custom PaperCut Integration?
A customized configuration facilitates the automation and sync of client and matter data directly with PaperCut's Shared Accounts. Scheduled reports for import via import feature can be delivered daily, weekly, or monthly based on the billing cycle, eliminating the need for manual transaction entries.
TRUSTED BY BY ORGANIZATIONS WITH THEIR TRUSTED DATA
50+ Plus Integration Possibilities
Don't see your software highlighted here? Don't worry; we have plenty to choose from and will create customized integrations, even if we haven't created it before. See a complete list of our 3rd party integrations…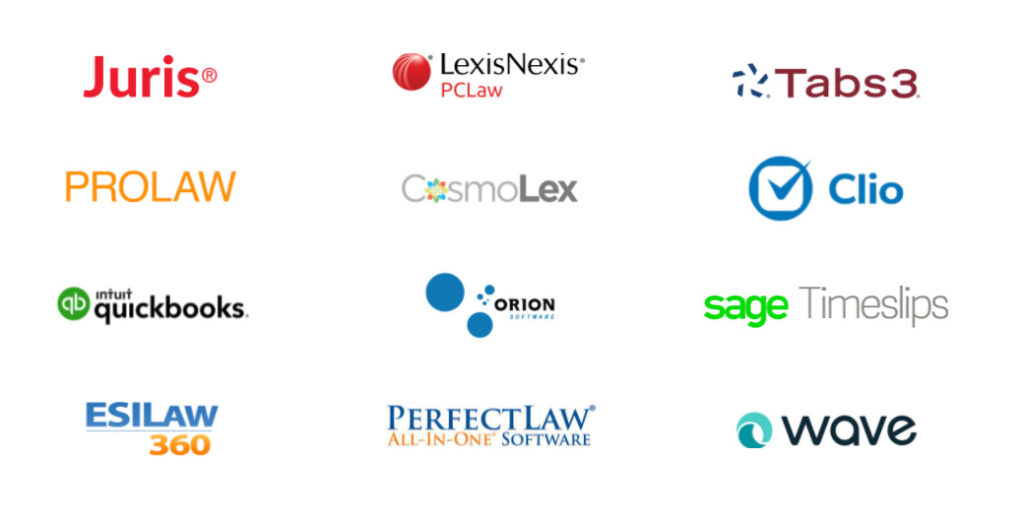 WE TAKE INTEGRATIONS SERIOUSLY
ACDI will schedule a pre-installation consultation meeting to develop an action plan. Once we're confident that we know what you need, we will create the integration, roll it into implementation and then train and support your team.  
We've built two applications that handle the import of accounts to PaperCut and the export of charges to the third-party software. This has allowed us to reduce the time required to implement new integrations from multiple 2-hour sessions to a single 2-hour session. Depending on your environment, some integrations can be done in under an hour.
Step by Step to Better Data
Eliminates Staff Inefficiency
Eliminates Human Error
Consistent Data Input and Output
Automates mundane tasks
Client/Matter/Customer/ Project List
Data Validation
Consistent Data Conversion
Daily, Weekly, or Monthly Reporting
Interactive Integration for conversion time decisions
Learn how a Texas Law Firm Overcame Incompatible Client/Matter Codes
Choosing PaperCut MF over a more expensive print management software allowed the firm to implement the features it needed to manage and recover print costs while leaving room for  integration
with their existing billing software.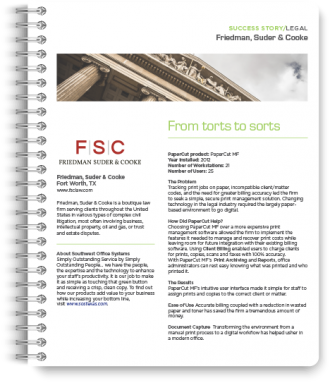 POPULAR SOFTWARE PACKAGES
ACDI Integrations – What to Expect
The roadmap for successfully implementing PaperCut into your workflow.