You are signed up for the PaperCut MF Technical Training! Please review important information below.
Need to register more members of your company? Go back to the sign up form.

1.
QUOTE WILL BE
EMAILED TO YOU

2.
SEND PURCHASE ORDER TO
ACDI BEFORE TRAINING DATE

3.
CONGRATULATIONS, WE'LL SEE YOU AT TRAINING!
You are responsible for making your own hotel reservation and payment.
You are welcome to stay at any hotel you wish, but we recommend Fairfield Inn & Suites.
Fairfield Inn & Suites
17320 Interstate 30 North (2.0mi)
Benton, AR 72019 | +1.501.722.6330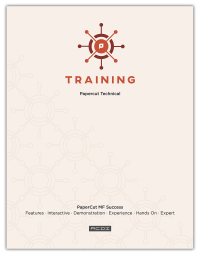 DOWNLOAD TRAINING ITINERARY
installs@acd-inc.com
800.990.2234