How Does March Madness Affect Productivity?
In a few weeks, the country will be captivated by the return of March Madness. While this is an especially exciting time for basketball fans, millions of Americans create brackets and vigilantly await the results of each game, regardless of their love for the sport. As we rapidly approach the beginning of the games, you may be asking whether your office or organization should participate in a March Madness Bracket, and if so, why? It turns out these brackets may have more to them than simply being an avenue to make money
According to an article by EHS Today
, "9 in 10 workers agree office pools help build better team camaraderie."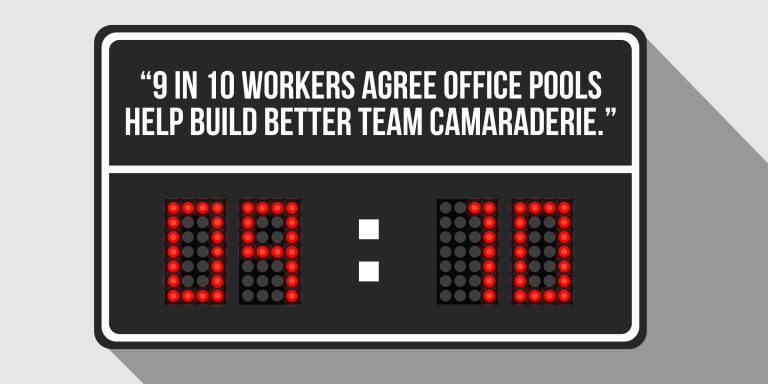 Especially in an industry like Sales, March Madness is a perfect opportunity to encourage friendly competition amongst employees and increase morale across your organization. Not only does the tournament create an opportunity for a company-wide event (filled with lots of food, minigames, and of course, basketball), it can also be a way to engage with your customers and partners.
While many embrace March Madness, some have cautioned that it comes with a cost – decreasing worker productivity. According to Wallethub businesses reported losses of $13.3 billion due to "unproductive workers during March Madness." The downside to the tournament is that many games occur during the regular workday, 9-5, meaning that enjoying the game and tracking your bracket status may directly tradeoff with that big project you've been working on. This has resulted in some companies banning participation in bracket contests altogether, arguing that they incentivize lousy behavior on the job.
But do March Madness brackets harm companies that much? Will removing them from the workplace make individuals more productive during the tournament season? Probably not.
An article in The Atlantic
supports this claim, suggesting "perceived productivity losses are likely inflated, and they're also offset by boosts in morale." As it turns out, distractions in the workplace are commonplace, and March Madness is no different than other disruptors of the average workday. And while banning brackets at work won't magically remove all distractions from employees, it will make their day a lot less enjoyable. 
So the question remains, should your organization participate in March Madness? Our Answer is a resounding "Yes!" Especially as some businesses continue to transition back to an in-person work environment, March Madness can be a tremendous opportunity for your business to revitalize the energy in your workplace. Combining team-building with a competitive spirit – allowing workers to participate in a bracket challenge this year may just be what your organization needs to dunk on your previous success. FYI, these brackets also serve as an excellent networking tool and may even bring new people to your organization! So don't wait; set up your bracket competition at work today and see the results for yourself! And if you don't have one of your own to join, join ours! We're giving $250 to the winner along with $250 to the charity of their choice!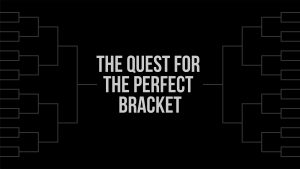 POOL ID: 214012
JOIN PASSWORD: xtpkdv
ENTRY BRACKET DEADLINE: Thursday, March 17th, 2022 | 1 P.M. ET