Renting Electric - A Familiar Car Rental Experience Worth Exploring
This week, we are celebrating National Drive Electric Week to raise awareness of the benefits of all-electric and plug-in hybrid vehicles. In late August, our Channel Solutions Manager – Canada (and car enthusiast), Martin Smithson, brought us a new perspective on renting electric vehicles, their performance, and the availability of charging stations to make sure you reach your destination. 
Read about Martin's experience below, and make sure to participate in National Drive Electric week.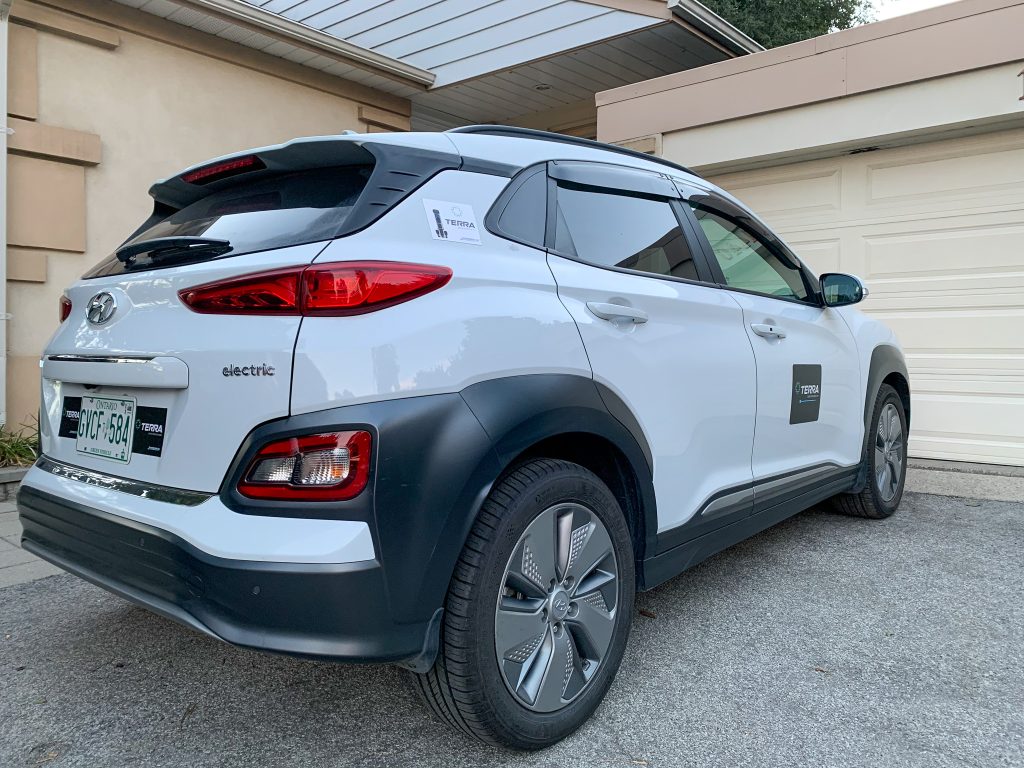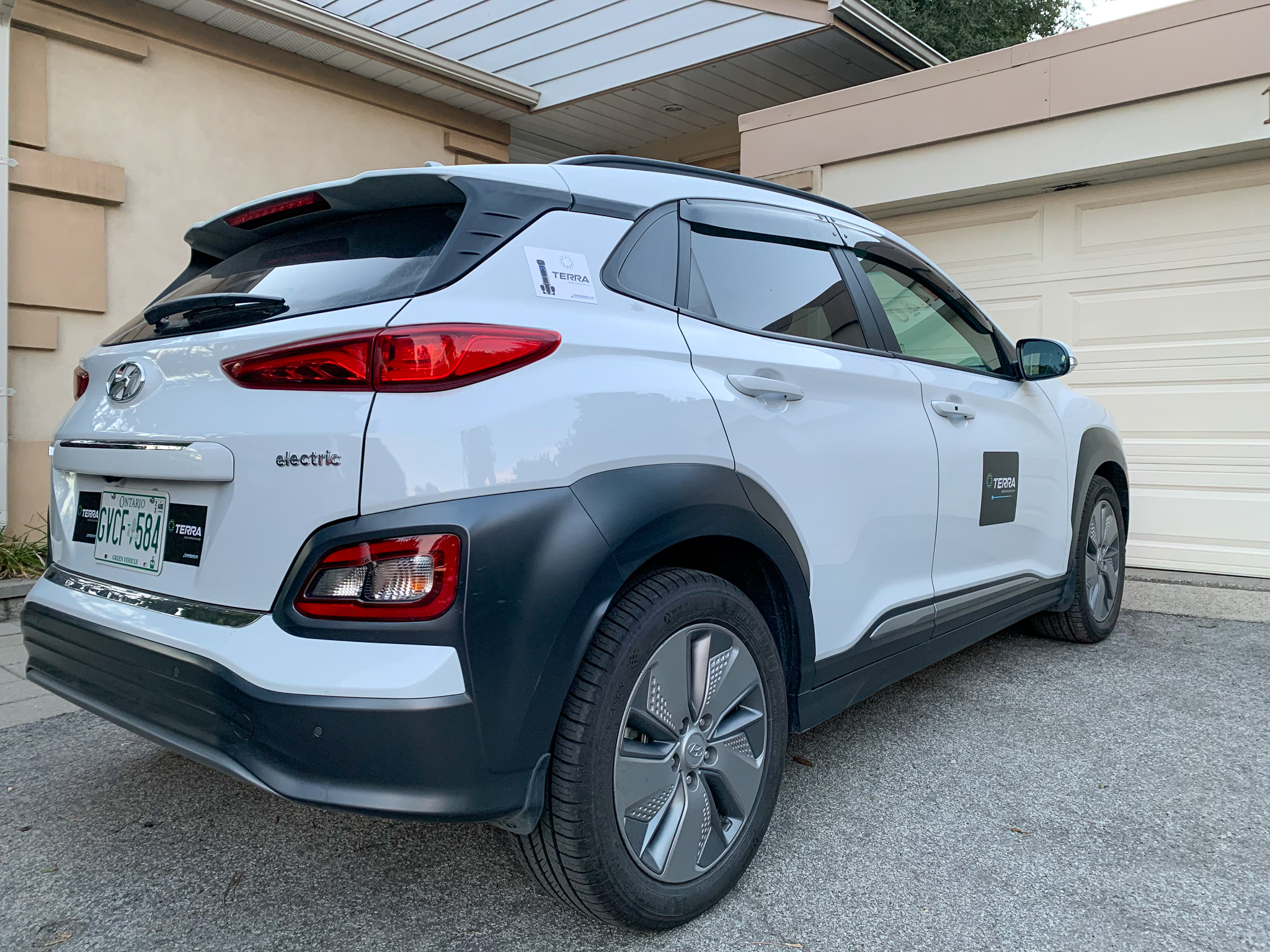 Martin Smithson
Channel Solutions Manager ACDI/Terra and Car Enthusiast
In late August, I scheduled several strategic partner meetings in and around Montreal. ACDI's President and CEO, Josh Lane and VP of Business Development, Mark Hart, joined me from the U.S. for these meetings, and we considered it an amazing opportunity to rent an electric vehicle (EV) for the week.
Before finalizing plans, I made sure to do my homework to find a hotel that had a charging station available (Courtyard Marriott Downtown), and then began my search for a place to rent an EV.
Robile supplied us with a Tesla Model Y for our week-long stay in La Belle Province (Quebec, Canada). The cost was not much more than a small internal combustion (IC) engine SUV rental from a chain rental company.  Robile met us at the airport and gave us a brief rundown of the vehicle. Almost everything on the car was set from the touch panel screen including mirrors, steering wheel height, drive modes, maps, cooling, and brake sensitivity. After about five minutes, we were on our way.  
I took the wheel first, and Mark and Josh were subjected to my first EV driving lesson. Although it took a few minutes to get used to the car (and leaving the turn indicators on way too long after changing lanes), we arrived at the hotel in one piece.
Later that day, we tested the passenger capacity, picking up two more ACDI team members, Luc and Raj, for a short drive to a partner meeting. The five of us were able to fit into the Model Y reasonably well. The battery still had lots of juice, so there was no need to look for a charger for parking during our short meeting, although they were available. 
After dinner, I returned to the hotel and parked in one of the two designated EV parking spots to plug in. While the car didn't really need a charge, I felt like I should – much like most cell phone users – charge when it's available. To start the charge, the front desk staff had to go downstairs to activate the charger. However, the next morning the car was still at the same charge level as when I parked it. We still had more than enough charge to get us to our meeting 20 km (12.4 mi) away and back as well as a lunch run. 
When we returned to the hotel, I knew that I needed to pay more attention to getting a full charge. Through trial and error, the charging worked like this: 
Hotel staff would activate the charger.

I plugged in the car.

I tapped "charge now" on the car's dash/screen.

And the next morning, we were at full charge! 
The next day included quite a few moderate-distance trips, including dropping teammates off at the train station and the airport, a trip to IKEA (which had 4 charge spots open, but I did not use them), and back downtown. In total, the distance was approximately 80 km (50 mi). When I returned to the hotel after dinner both EV spots were taken.  
That night, I didn't plug in the "phone" to see how far I could make it the next day. The next day, I started with between 60 and 70 percent battery. I hoped it would be enough for the day. 
Our first appointment was in sud-ouest (southwest) Montreal, 10 km (6.2 mi) away, and the next stop was in Pointe Claire, 22 km (13.7 mi) away. The battery was still good. We returned to the hotel (30km/18.6mi), made a few small trips in the neighborhood, and one to the Rosemont area (12 km/7.5 mi) which was about an hour round trip. The car still had plenty of juice. 
During the drive, we noticed that in addition to the car displaying other vehicles in our proximity accurately, it also displayed pedestrians and even a person walking a dog. We were left wondering/debating if the sensors would pick up other small animals such as squirrels or birds; our research was inconclusive.  
Back at the hotel, I was able to get one of the two spots to charge and waited for the hotel staff to come down and activate the charge and follow my process. I wasn't sure of the battery charge expectation for the rental company, so I chose to return it with as close to a "full tank" as possible. 
The other charge spot was taken by a clearly not EV Dodge Ram pickup. I'm not sure if it makes me fully indoctrinated into the EV lifestyle, but I was annoyed that someone had parked their IC engine vehicle in an EV spot. Our last trip was to the airport (20 km/12.4 mi), and Robile met us at the departure gate to pick up the car.
Was renting an EV as easy and convenient as renting an internal combustion equivalent? 
The pickup process was mostly a tie. I typically rent with a company that lets you pick any car in the aisle and drive away. At that company, sometimes I have to line up and wait for an agent. So that part may give a slight advantage to the EV experience.
How did the driving experience compare? 
The driving experience was similar to an IC engine vehicle. Tesla has its own navigation system which worked well, especially for those unfamiliar with driving in Montreal. Especially during Orange Season (orange cones, orange barriers, lots of folks wearing orange vests), Montreal happens to be one of the worst cities to navigate. We took turns driving, and even those new to Montreal were able to get us to our intended destination on time without issue.  
The EV had a LOT of pickup, almost too much, when compared with an IC engine vehicle. One driver, who shall remain nameless, enjoyed driving it a little too much. During his time in the driver seat, the back seat riders felt a little car sick for probably the first time since childhood. 
Was keeping the car charged an issue?  
No, once I figured out the charging process. I could have paid more attention during our briefing and asked more questions. Not missing the first night's charge would have eliminated any worry at all.  
How was returning the car?
Returning the car was easier, given that I usually return the car with a full tank to avoid paying extra fees. Montreal is the only airport where I previously had to make a decision whether to gas up and miss my flight or pay the extra fee, extra fee won.  
Overall?
My overall experience has given me the confidence to rent EVs where possible for future trips.  By 2035 there will be no new IC engine car sales in Canada. The next 13 years can hold great opportunities to rent an EV on a trip to help you evaluate/adjust to the new reality of the new wave of electric vehicle transportation.   
Martin will be back later in October to share his exploration of the viability of EVs for longer road trips when he embarks on an EV adventure from Toronto to Montreal and back (1,082 km/672 mi).
If you are interested in learning more about Terra Energy Services by ACDI, please visit our page or contact a Terra representative today.