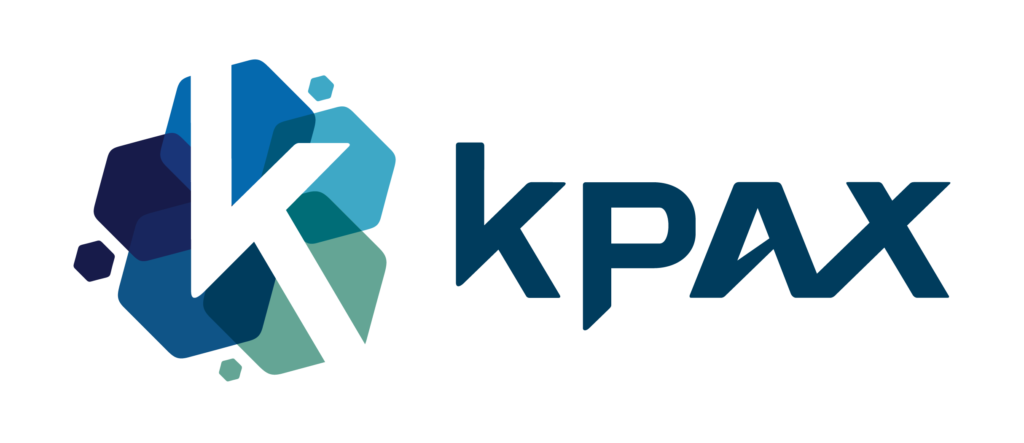 KPAX reinvents the management of printer and multifunctional copier fleets.
A centralized fleet management solution for multi-brand office printing and copying hardware.
From a single interface, you can access MFP device information regardless of the number of sites, the number of customers, or the number of machines. KPAX optimizes the management of your MPS program to reduce the fleet's operating costs, improve service quality and develop new revenue opportunities.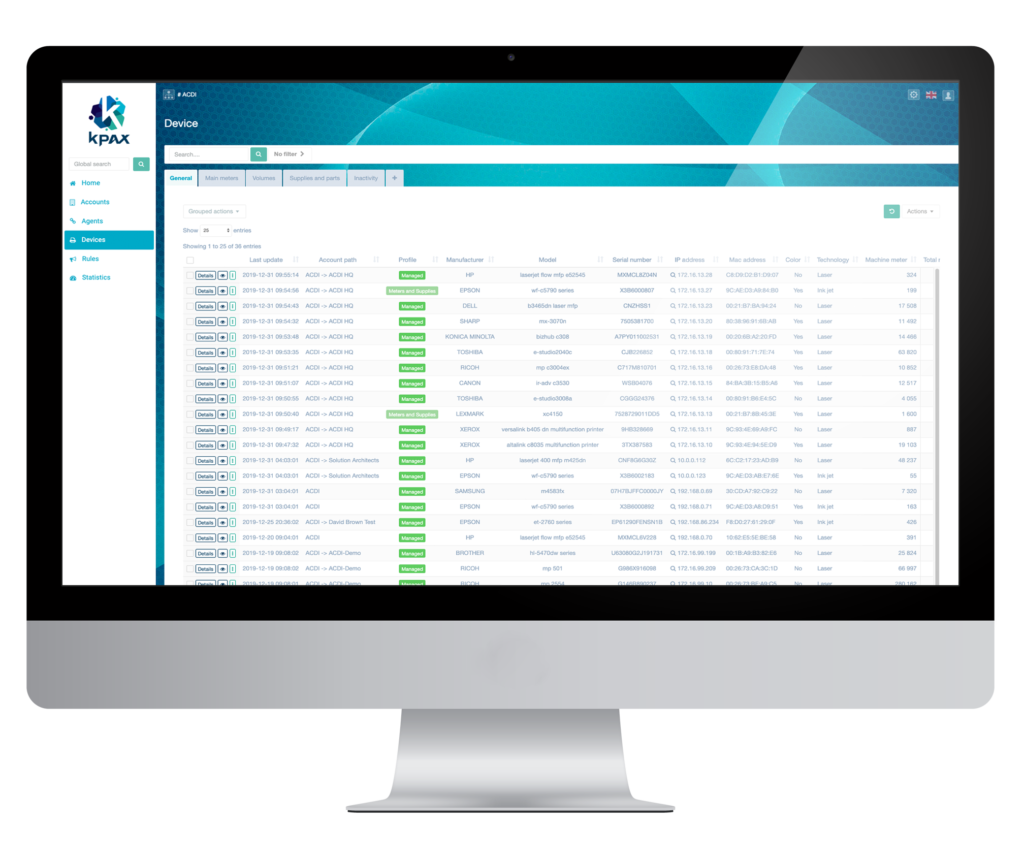 Fleet Management at your Fingertips
Automatic meter reading and feedback

Reduce time spent obtaining information to bill

Improve the quality of billing data
Automate delivery triggering

Reduce customer cartridge inventories (CPP contracts)

Limit early cartridge replacement
Diagnose before sending a technician

Send the technician with the right part

Limit and optimize the technician's movements
Statistics & customized reports

Develop sales opportunities

Identify necessary changes within the fleet

Detect business opportunities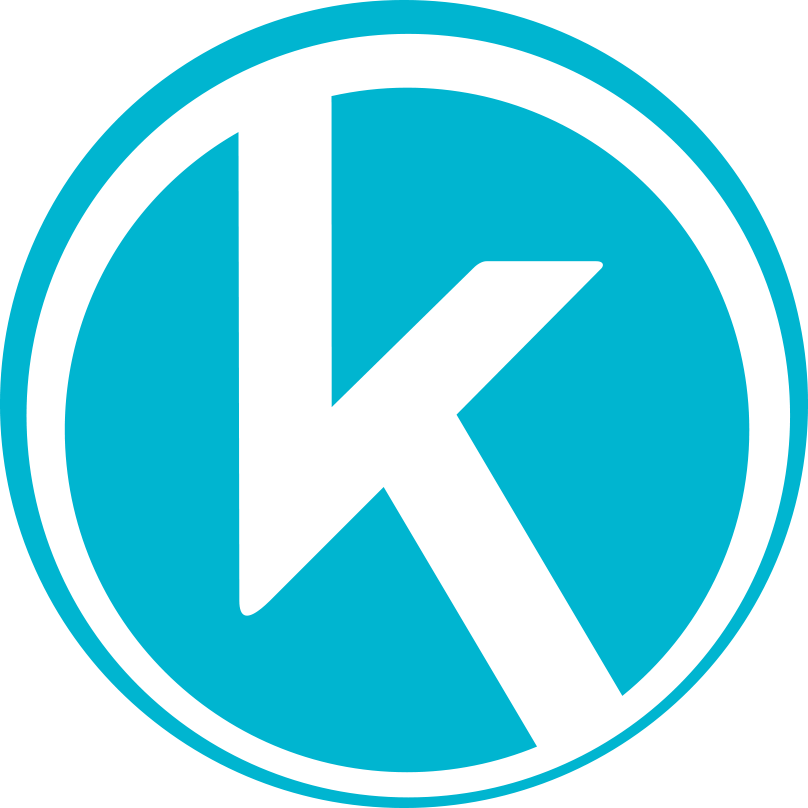 Pay only for the information you want to see.
KPAX Koins allow you to adapt the price of the device depending on the level of information you need (meters, supplies, technical alerts) and thus scale the price you pay for a device.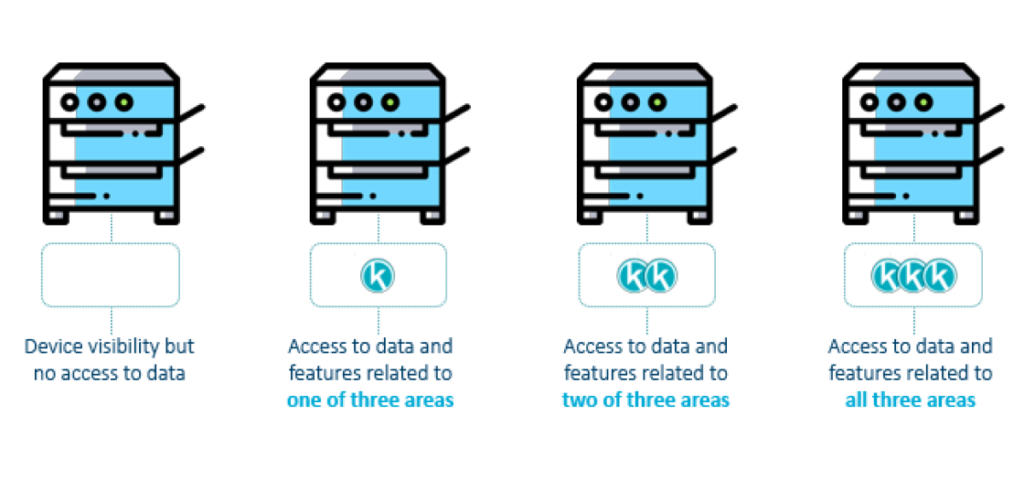 Device Information Levels
Information on all available counters
Page volume, statistics and graphical reports
Information about the status of ink and parts to automate renewal
Information on the cartridges: serial number, part number, capacity, first use date, last use date, estimated remaining pages, full description
Information about messages on the LCD panel
Technical alerts of the equipment
Remote access to the machine's web pages to perform all the maintenance operations available on the machine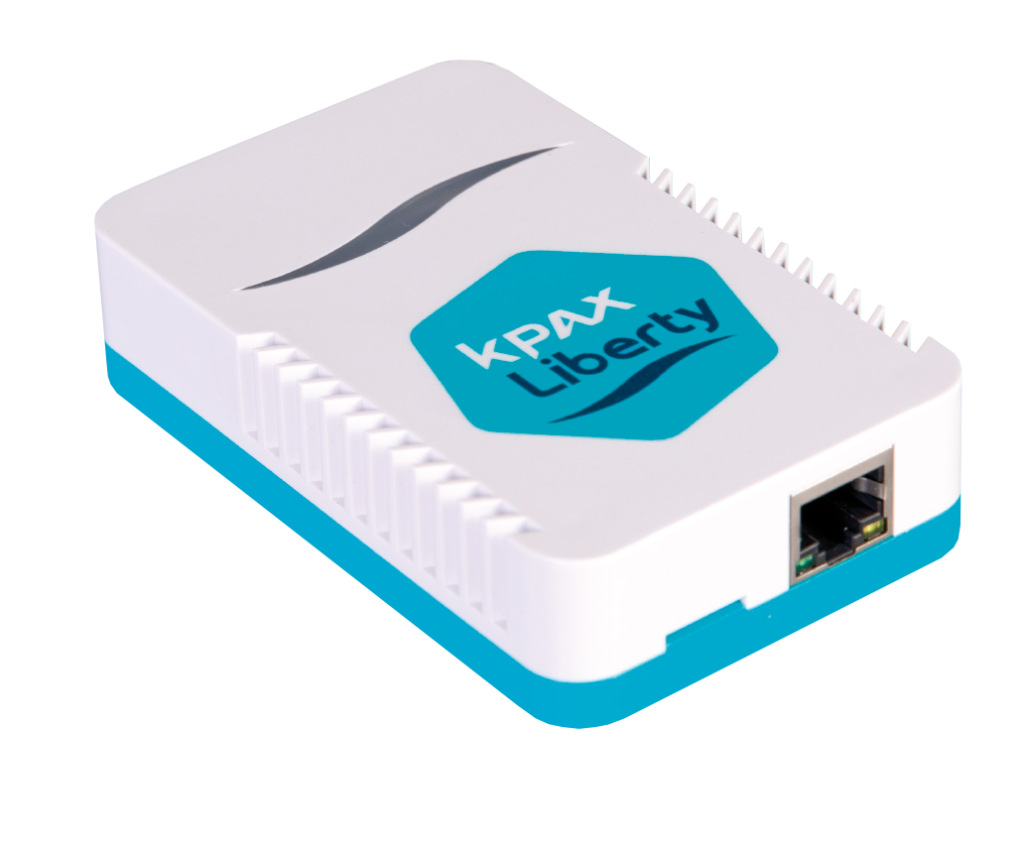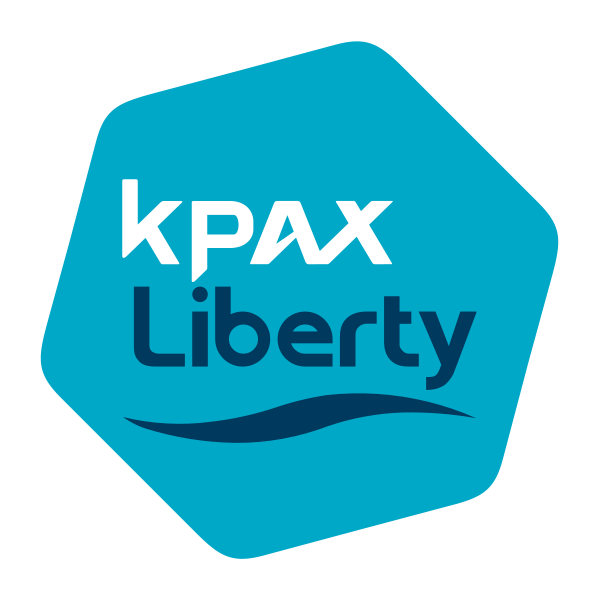 Liberty allows you to simplify the implementation and maintenance of agents in poorly adapted client environments. The Liberty stand-alone box reduces the time technicians spend managing collection agents.
"Those KPAX Liberty boxes are awesome.
The ability to configure them via a cell phone and
not have to touch a client's PC is impressive."
Andrew Butts - Service Operations
Document Strategies.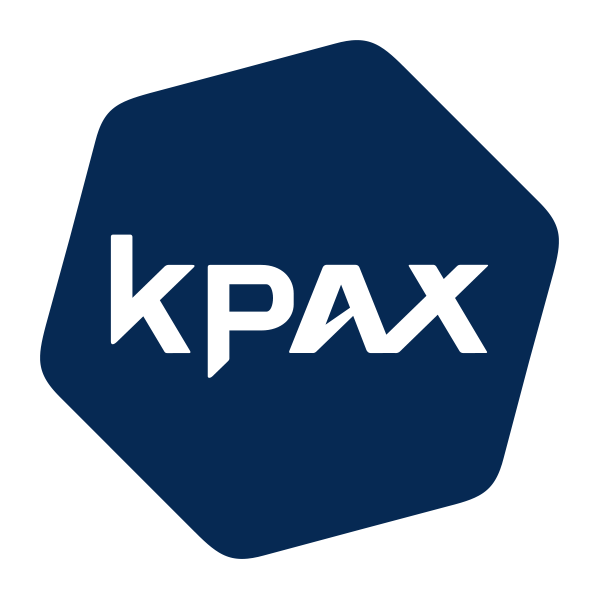 The KPAX software data collector agent is a piece of software that is installed on a Windows environment (preferably server or user workstation) with connectivity to the printing systems. KPAX software data collector agent runs as a Windows® service allowing it to run 24 hours a day, 7 days a week, in a closed session.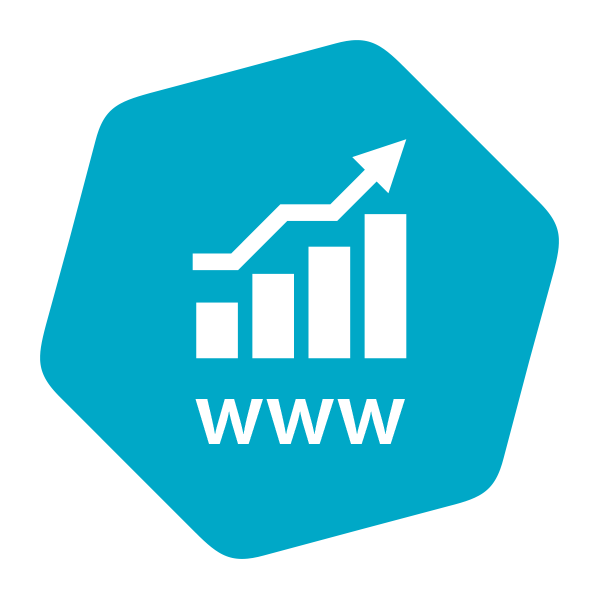 Offer new services and improve sales with the business intelligence web portal
Changes in volumes (day, month, year)

Prediction engine and activity peaks

Dashboards for a steering committee

Environmental impact

On or underuse of equipment

Fleet audit

Overview of the entire fleet or by customer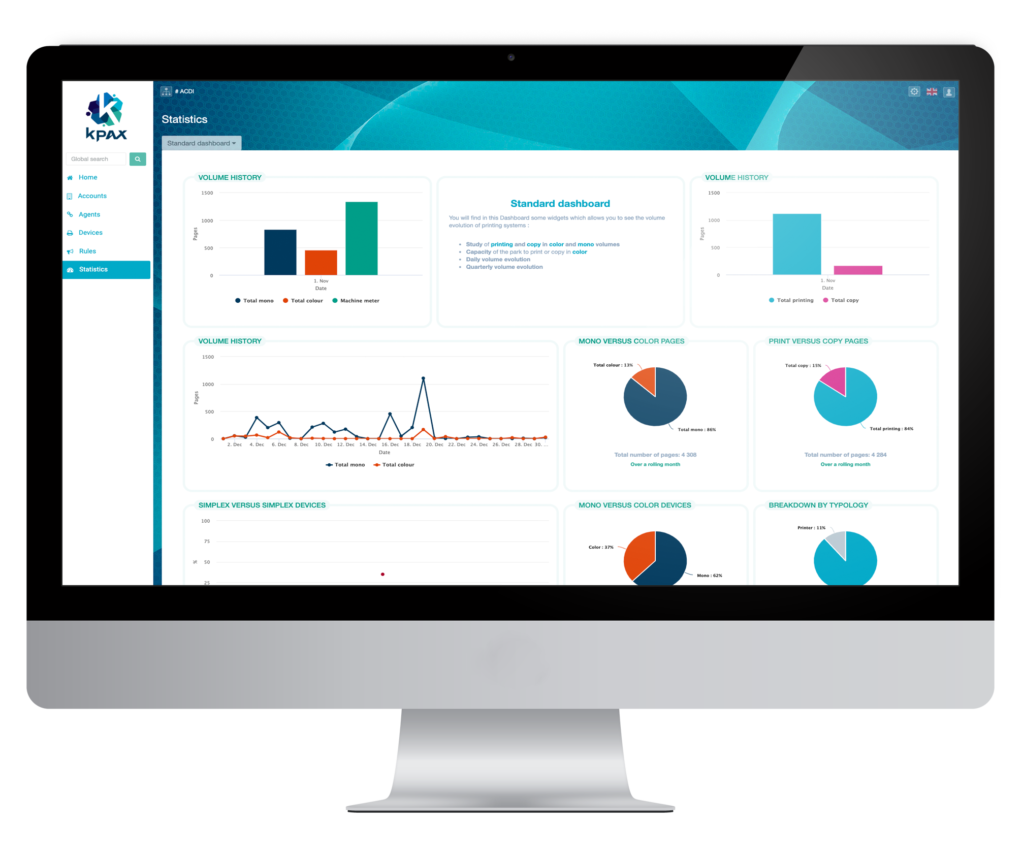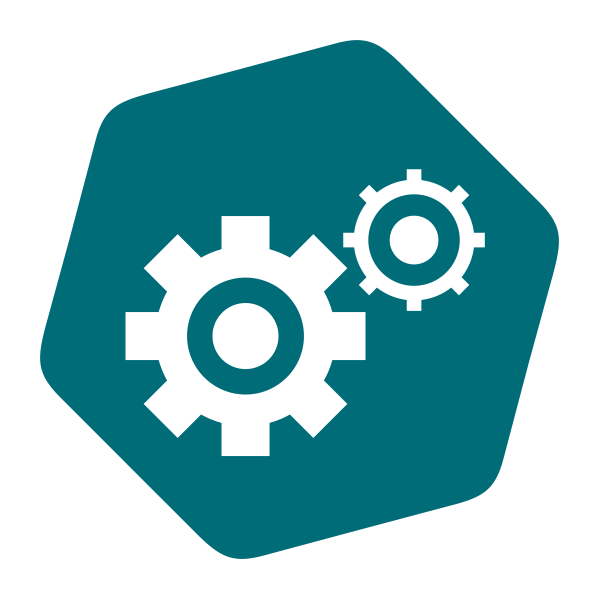 Third-Party Software Integration
KPAX is the most versatile fleet management solution on the market today. It was created "by design" to integrate with today's popular third-party software applications.
Integrate KPAX with the most popular ERP systems of the market today, |  OEM ERP software | Ticketing system software | End user internal software | Asset Management software Customer Relationship Management Software (CRM) | Any relevant third party software 
Fleet Management Resources