Simplify your processes and free up time for lawyers and staff.
a year spent in legal services
U.S. 438K law offices & 1.3M lawyers
want to improve/upgrade antiquated technology

"It has been an incredible time saver for our firm, as well as a money saver."
Office Manager – Friedman Suder & Cooke
Allocate printing expenses to clients with Client Billing from PaperCut MF. Make it simple with direct account selection popups and more on all devices.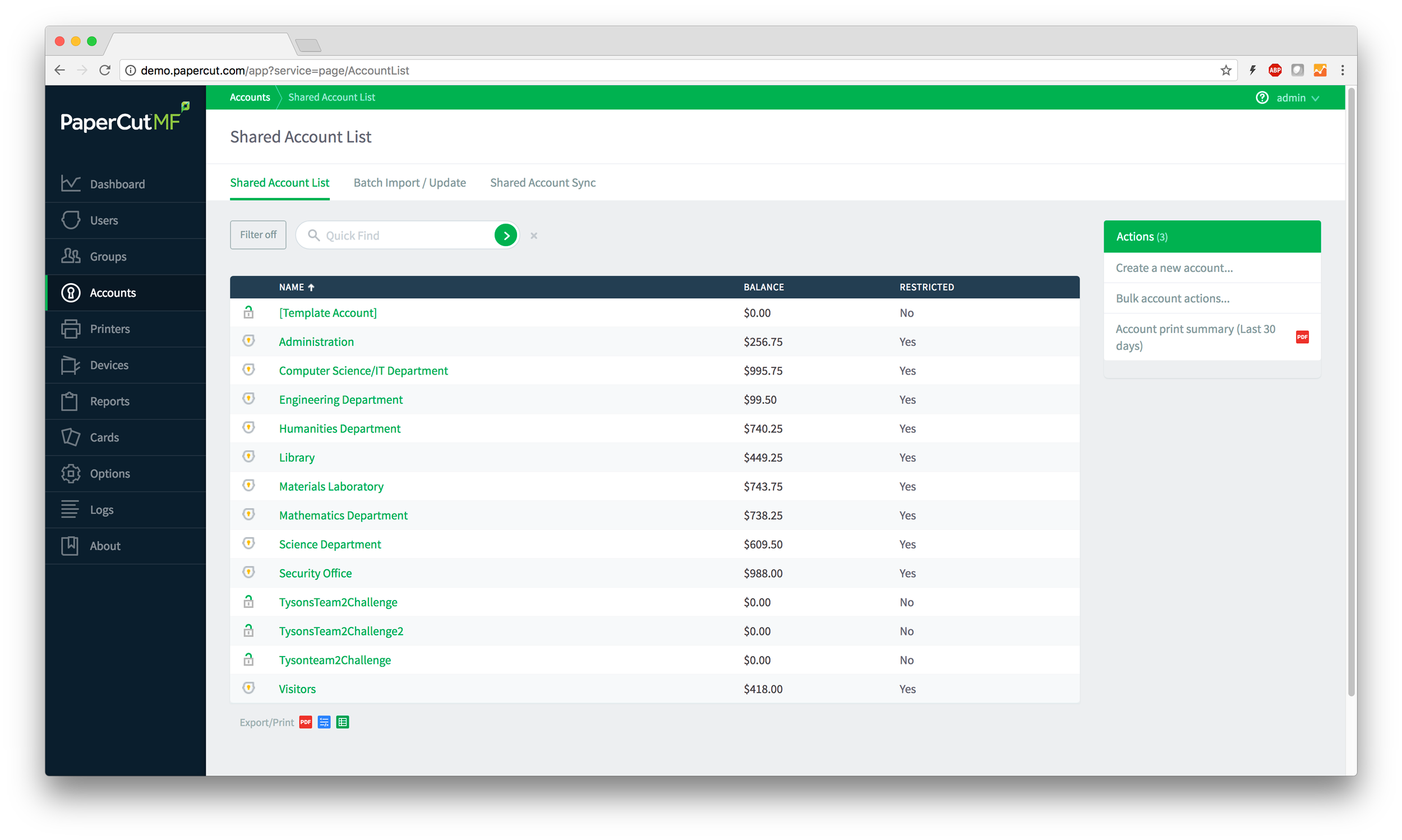 PaperCut Plays Well with Your Software
Integrate PaperCut with your accounting, billing, or payment system to create an efficient client billing workflow.
PC Law
ProLaw
Juris
Timeslips
Cognito
Tabs3
Clio
ESILaw
Tussman
ProClaim
Winlaw
Legal Suite
Ghost Practice
Elite
Many organizations want to track printing on more than a per-user level. With PaperCut MF shared accounts, users can allocate jobs to selected cost areas such as clients, projects, or departments via a customizable popup window.
Keep confidential documents safe. Protect your firm against attacks that expose sensitive client information. PaperCut MF puts privacy first with features like Secure Print Release and more.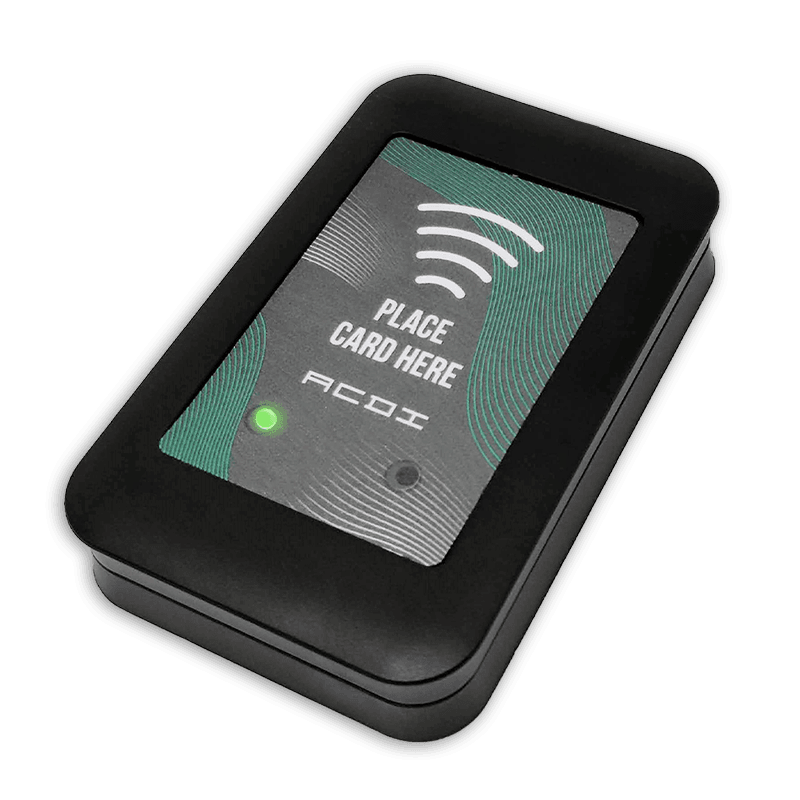 Watermarking & Digital Signatures: Built-in features to secure and protect your environment even after a print is released.
Secure Print Release: Release jobs only when the user arrives at the print area and confirms his or her identity.
End-to-End Encryption: Security from the device to the print server, the print server to the printer, and the printer to the user.
User Authentication: Verify the identity of users by using a username and password, pin number or by swiping a card.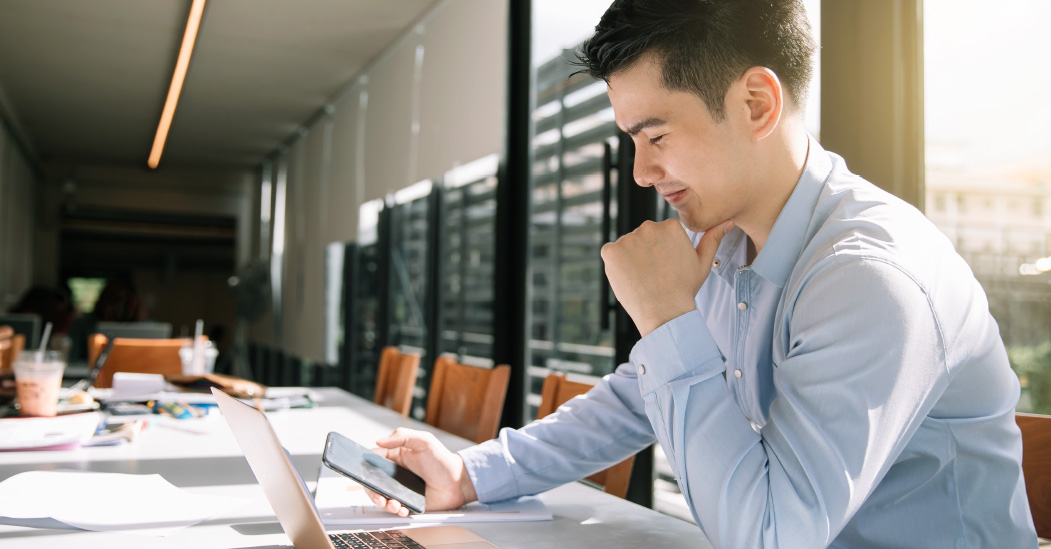 PaperCut solves one of the most troublesome pain points for IT and system administrators managing large fleets, multiple sites, or transient employees —where should users print? With Find-Me printing, you don't have to worry about finding the best printer for your document… the print job finds you!
One Solution for Any Device
Empower staff to print from any smartphone, laptop or Chromebook with PaperCut MF. Use Mobility Print to track BYOD printing in a snap or head straight to the cloud. Send your documents right to Google Drive, Dropbox and more with Integrated Scanning.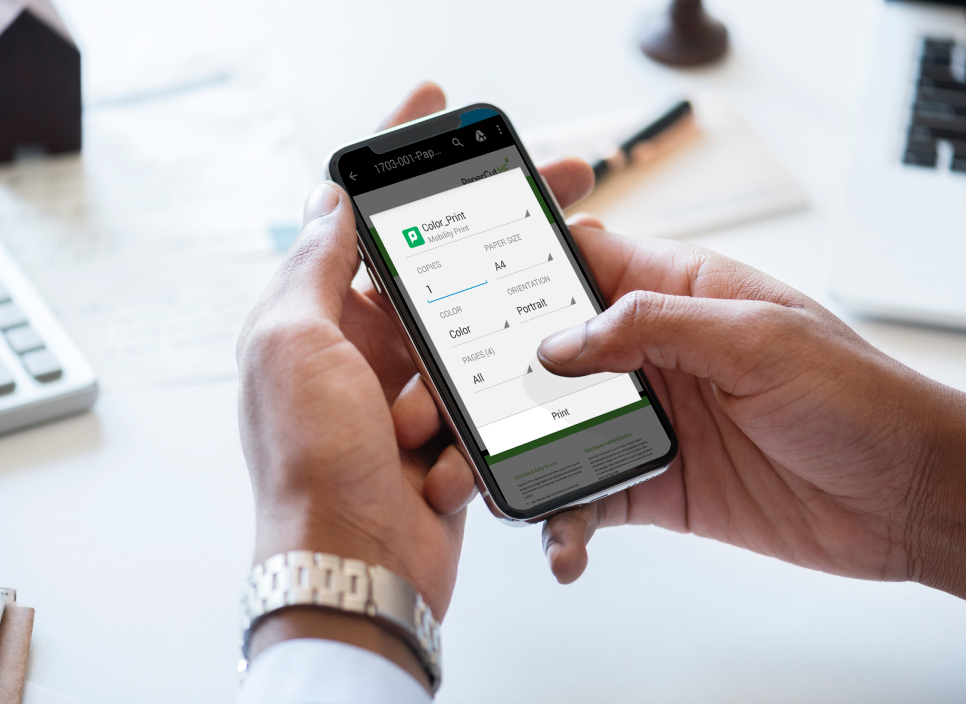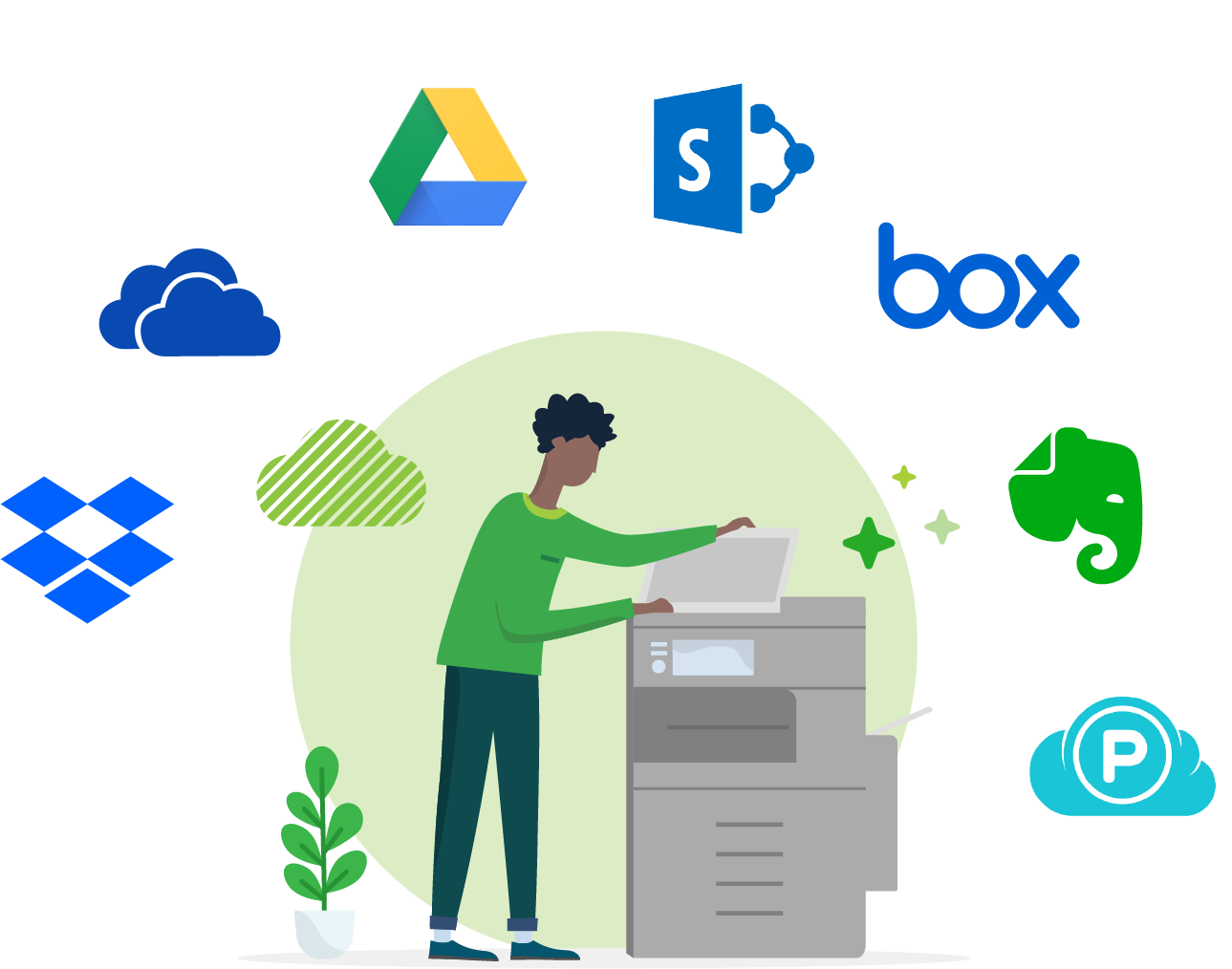 Send scanned documents to services such as Google Drive, Dropbox, OneDrive and Box, and more, via your scanning device. It's secure, easy to set up and seamlessly integrates with the overall PaperCut MF experience.
Take back control of your devices today. See how our solutions can help save you time and money.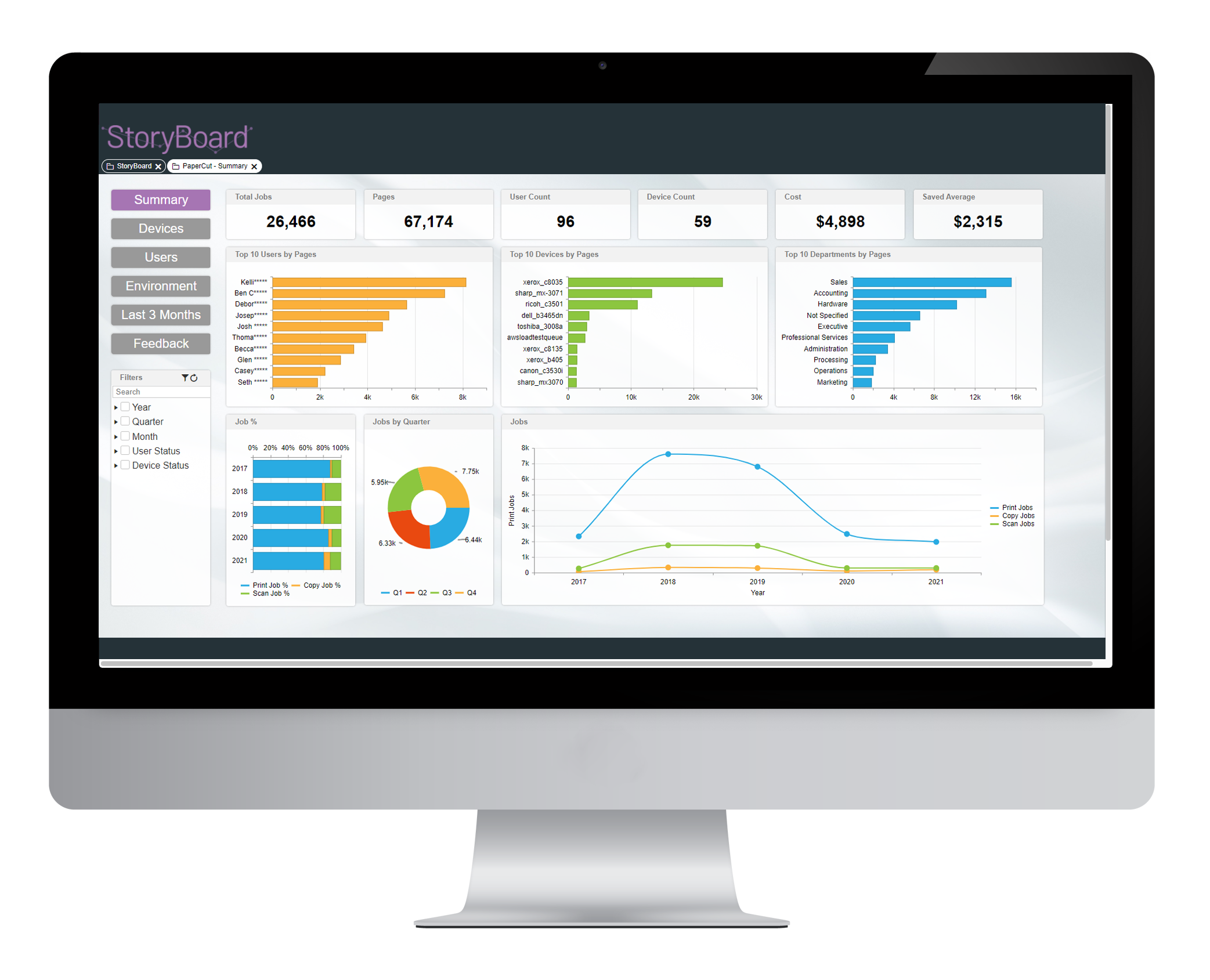 Turn your data
into business intelligence.
StoryBoard is a powerful platform for better productivity in your business. View real-time data in a way that's easy to digest so you can take action.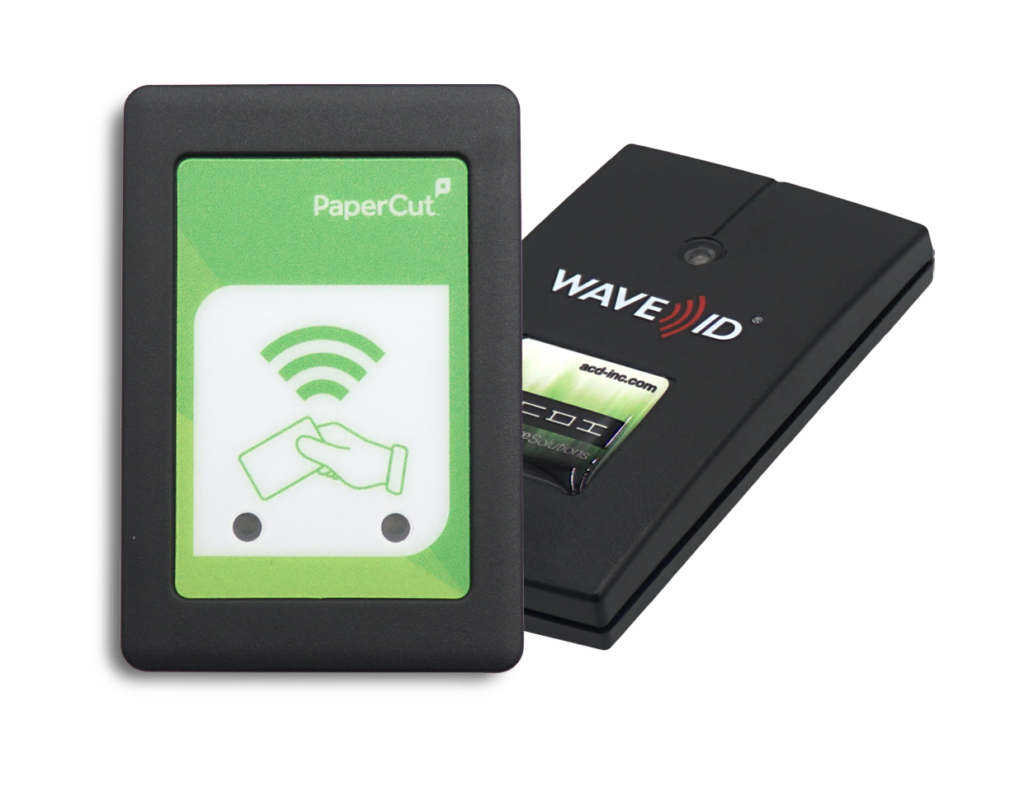 Control your organization by utilizing access technology.
We offer a wide range of access management solutions to ensure your organization is secure at every point.
Easy Interface: Plug-n-Play design is easy to integrate into your existing application.
Versatile Mounting: Easily mounted on kiosks, monitors, time clocks, and more.
Productivity: Eliminates errors associated with individual identification.


Print Management Solutions
Charge clients for prints, copies, scans and faxes with 100% accuracy.