Pivoting Outside of the Traditional Print Model with EV Charging Stations
Evolution and change have always been a constant in the office imaging channel. An industry that originated with a heavy focus on print management solutions has grown to include data management, digital workflow, and other premium services. As the business landscape transforms with emerging markets and dramatic changes, opportunities to pivot outside the traditional print model will continue to present themselves to savvy dealers. While print solutions are likely to remain a core offering for many providers, those who are adaptable will find exciting new ways to serve their customers by embracing the current era of channel evolution. 
The Next Generation of Infrastructure
The world of electric vehicles (EVs) has become one of the fastest-growing markets across all industries, presenting a remarkable opportunity for growth and newfound success. According to reports from EVAdoption, approximately 50 percent of all new car sales are expected to be electric by 2030. However, the accelerated demand for electric vehicles also brings the need for sustainable infrastructure to support that growth.
Despite the ongoing surge in EV adoption across the world, a lack of reliable charging stations has made travel a challenge for many users and may even dissuade prospective buyers from transitioning to an electric vehicle. While it may not seem like a natural progression, dealers and managed service providers present the quickest and most efficient path for implementing the charging station infrastructure.
Understanding the EV Infrastructure Market
It's always exciting to be a part of a booming industry such as the electric vehicle space, but the key for interested dealers is to gain a deep understanding of the EV infrastructure market and how they can provide solutions to their customers. It starts with recognizing the brewing frustrations surrounding inadequate and non-functioning charging stations. The number of failed charging attempts in the United States grew from 15 percent in the first quarter of 2021 to more than 21 percent by the third quarter of 2022, according to J.D. Power's Electric Vehicle Experience Public Charging Study.
Out-of-service chargers, software glitches, payment processing errors, and vandalism are just some of the many reasons that EV charging can be an ongoing challenge for drivers everywhere. New adopters also may not be well-versed in the specifics of their electric vehicle and the connector needed to recharge. Through a combination of hardware, software, and maintenance offerings, dealers willing to pivot outside the traditional print model can fill gaps in the EV charging space and connect their customers to the growing vision for a more sustainable future.
Embracing Opportunities in the EV Revolution
From its origins with typewriters and coin-ops to the current landscape of multifunction devices, print has remained at the forefront of service and solutions offerings for many dealers. Embracing the emerging market of electric vehicles and charging stations doesn't mean eliminating print services as a capability but rather exploring an additional channel that aligns with changing customer needs. Changes to the market are nothing new, and dealers who have withstood previous shifts were able to adapt and thrive by maintaining a focus on the user experience.
At its core, the imaging channel has succeeded by understanding its users, the problems they are facing, and ways dealers can fill those needs. The need for a charging infrastructure to match rising EV adoption rates is well documented, including a $7.5 billion investment in the Biden Administration's EV Charging Action Plan to introduce a convenient and equitable network of 500,000 chargers. With their experience providing a wide range of solutions and services, dealers and managed service providers are uniquely positioned to infiltrate the market and reach an underserved population of EV drivers as the world continues its march toward a clean and sustainable future.
Getting Started with ACDI Energy Services
As a division that solely focuses on power through clean energy and sustainability, ACDI Energy Services is committed to making EV charging effortless for commercial, fleet, and residential environments. With the right tools and resources, we believe dealers everywhere can capitalize on the booming opportunities within the EV charging space. That's why we make it easy to pivot outside of the traditional print model with our EV charging station reseller program.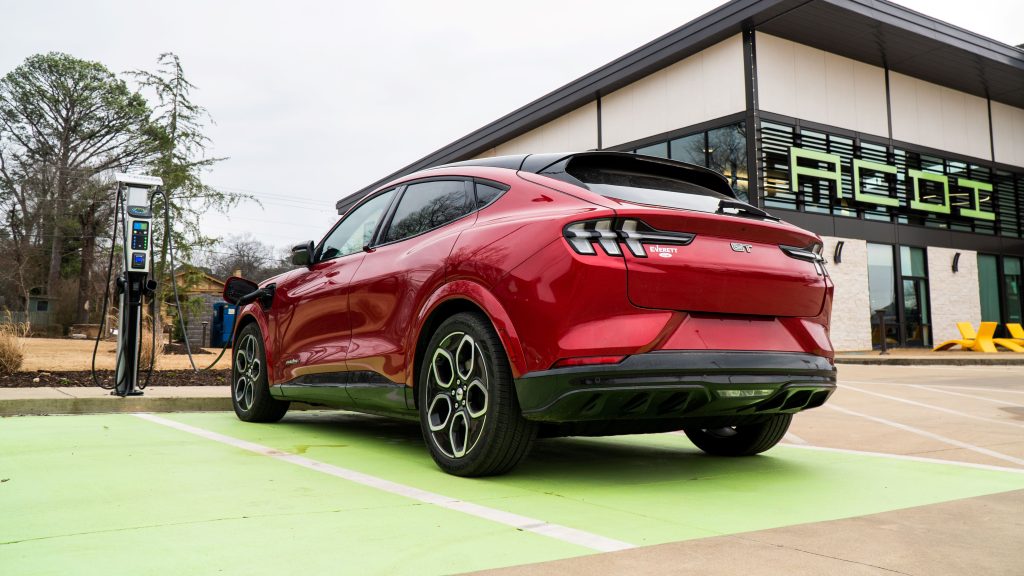 With a goal to make electrification accessible to everyone, we provide a simple turn-key solution that drives differentiation and revenue for our partners that want to be involved in the electric vehicle revolution. Whether you're interested in selling and installing EV charging stations or providing maintenance services, we can simplify the process and make it easy to take advantage of the growing market. Contact us today to learn more about our mission to implement a North American charging station infrastructure, and how you can be a part of it.