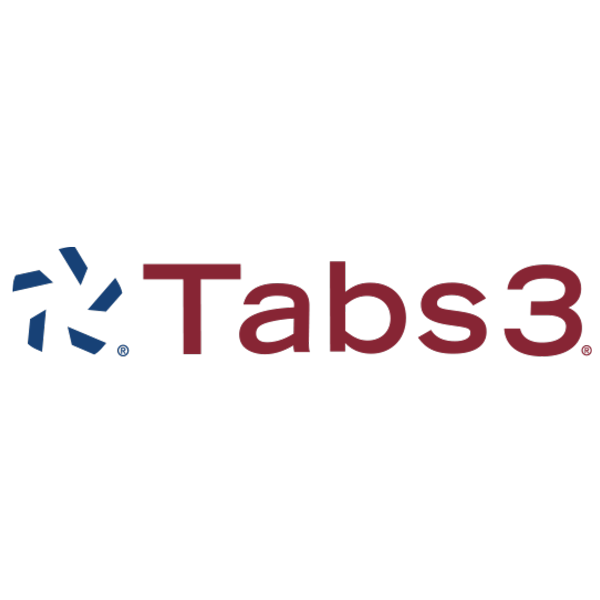 Tabs 3 & PaperCut MF Integration Instructions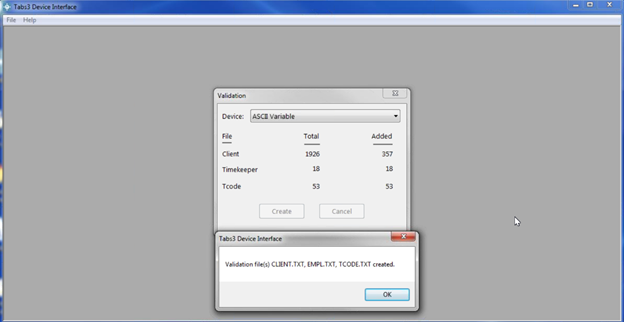 Import client/matter accounts from Tabs3 into PaperCut
Run Tabs3 Device Interface (Login if not already logged into Tabs3)
Choose File
Choose Validation
Click Create
When complete click OK
Click Cancel or Red X to close dialog
Close out Tabs3 Device Interface
PaperCut will then automatically add any new matters included in the export file at the top of each hour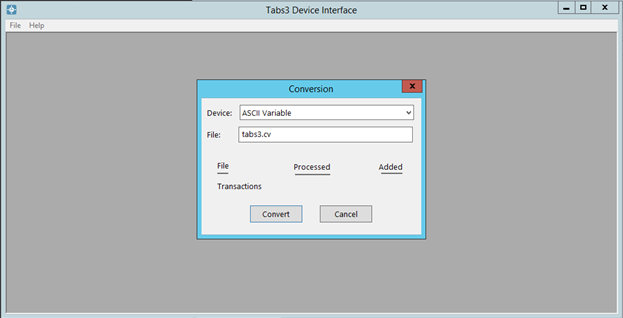 Import tracking data from PaperCut to Tabs3
Run Tabs3 Device Interface (Log in if not already logged into Tabs3)
Choose File
Choose Convert
Choose Device: ASCII Variable
File: tabs3.cv
Click Convert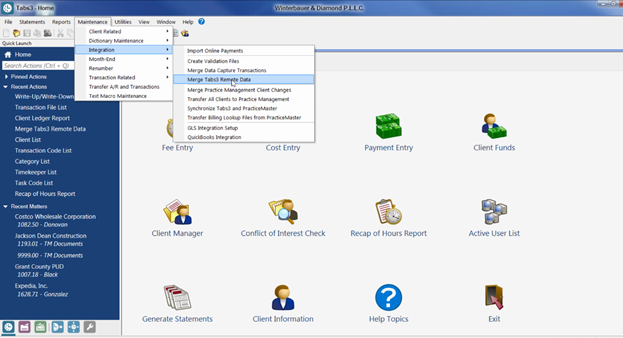 Click OK on Task Completed dialog
Click Cancel or Red X to close dialog
Closeout Tabs3 Device Interface
Merge Imported Charges to Tabs3
Run Tabs3
Choose Maintenance
Choose Integration
Choose Merge Tabs3 Remote Data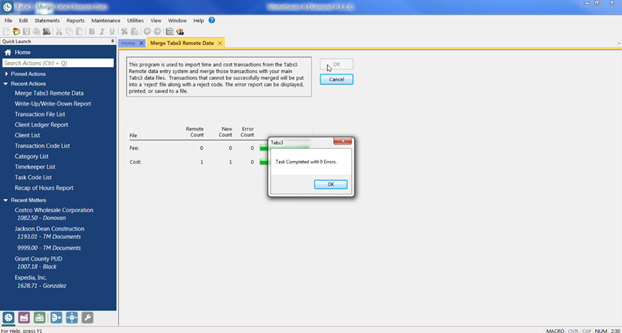 Click OK to Start
Click OK to close Task result dialog
Print or display any reports you wish to verify data being imported.
Transactions should show up as expenses on the appropriate clients.
The charging data should now be imported into Tabs3 and no further actions are required.
If you have questions or need any assistance with the ACDI Integration, contact software.support@acd-inc.com or call our software support line toll free at 1.877.290.3327.
Success Stories
More than 50,000 organizations use PaperCut, read their stories.