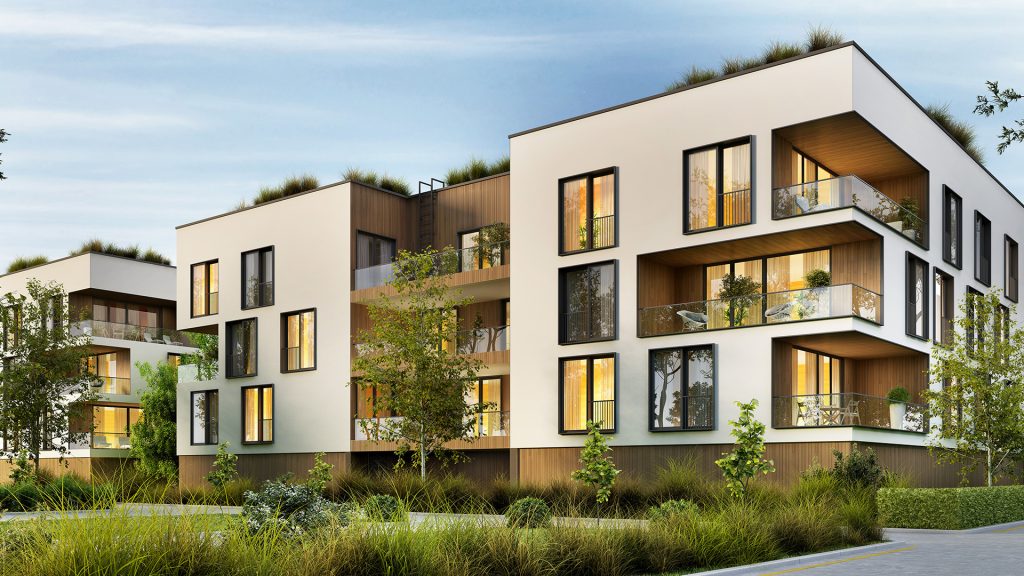 EV Charging Solutions for Multifamily Housing
Backed by unwavering support from the Biden administration, much of the focus on electric vehicle (EV) charging stations have been establishing a nationwide network of chargers along the country's highways to support long-distance trips. Initial investments from the National Electric Vehicle Infrastructure (NEVI) program will electrify over 75,000 miles of the national highway system. Although a network of charging stations will be a welcome sight as EV adoption continues to rise, approximately 80 percent of EV charging happens at home, meaning multifamily properties would be wise also to consider investing in the next generation of infrastructure with EV charging stations.
Recruit and Retain Residents with Valuable Amenity
In addition to showcasing its commitment to sustainability and green initiatives, providing EV charging stations can be a powerful recruiting tool for multifamily housing units. Widespread EV adoption may still be in its infancy, but drivers who have already made the transition will seek quality and reliable charging stations as a key amenity before deciding where to live. Even those with less interest in electric vehicles or still pondering the switch will recognize the commitment to tenants that EV charging stations represent, similar to multifamily properties that offer washers and dryers, pools, or gym equipment.
With the housing market pricing, many interested parties are out of purchasing a home, and renter retention has become a primary concern for multifamily housing units everywhere. For several properties, ensuring current residents stick around and renew is a more pressing challenge than finding qualified renters to sign a lease. Deploying EV charging stations is one way that apartments, condos, and other multifamily properties can stand apart from competing locations and boost overall retention rates, particularly in areas with high EV adoption already in place.
Inspire a Community Commitment to Sustainability
The EV revolution is about more than just an exciting new way to travel without the need for frequent stops at a gas station. Backed by several government incentives, the impending move to electric vehicles nationwide also represents a growing focus on clean and sustainable energy options. For multifamily housing units, offering EV charging stations is a natural complement to existing environmental and sustainability efforts, showcasing a commitment to health, well-being, and green initiatives in their community.
To connect their residents to a vision for a more sustainable future, deploying EV charging stations also allows multifamily properties to lead a charge toward clean energy for others to follow. When one location offers this valuable amenity for its residents, others in the community will have no choice but to follow suit. In time, one multifamily unit's bold decision to embrace the EV revolution could inspire an entire neighborhood, city, or even state to adopt the same level of commitment to sustainable energy options.
Getting Started with ACDI Energy Services
As a division that solely focuses on power through clean energy and sustainability, ACDI Energy Services is committed to making EV charging effortless for residential environments. With the right tools and resources, we believe multifamily locations everywhere can capitalize on the booming opportunities within the EV charging space. That's why we simplify it with a simple turn-key solution that drives differentiation and revenue. Contact us today to learn more about our mission to implement a North American charging station infrastructure and how you can be a part of it.